Culture and art in Lake Como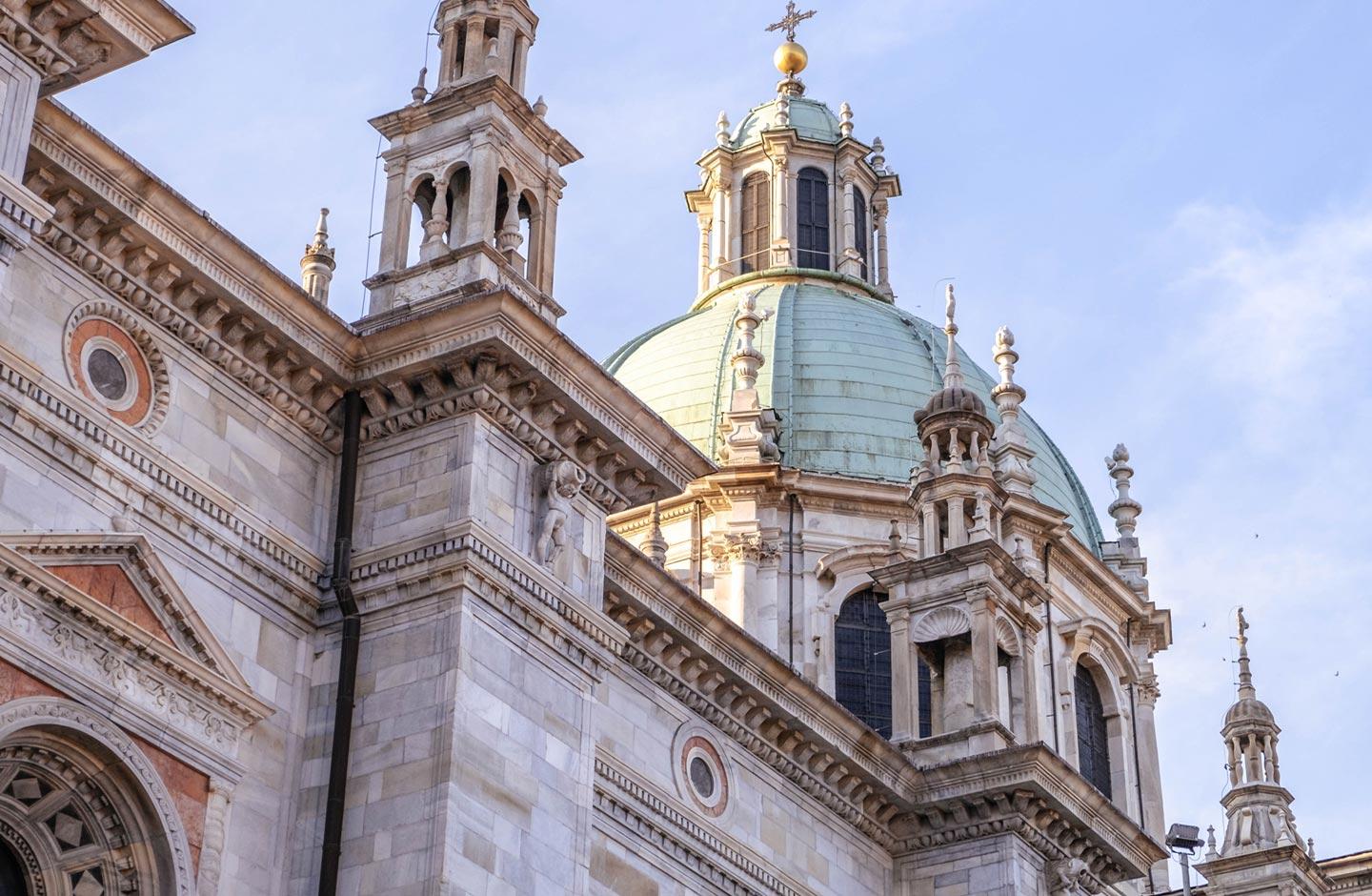 For culture lovers, Villa Olmo is highly recommended; set in a flourishing garden overlooking the lake, this villa has hosted international art exhibitions and conferences since 1925. Villa Erba located in Cernobbio is another must; home of international conventions, concerts and events; an architectural work of art that will not cease to impress visitors.
The city's local theatre "Teatro Sociale di Como" offers the public a wide range of dance, music and drama performances. One of Como's most important landmarks is the Roman pantheon inspired temple "Tempio Voltiano"; a neoclassical monument entirely dedicated to Alessandro Volta, the Italian inventor of the electric battery. Visitors cannot miss Como's astonishing Duomo, the last Gothic cathedral built in Italy; its works commenced in 1396 and ended in 1770.